Image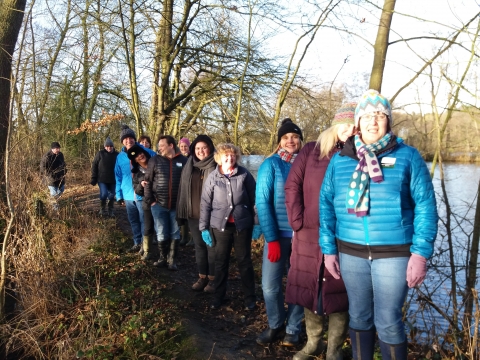 The 5th AHOEC Catering Conference @ Carlton Lodge Activity Centre 17-01-18
The AHOEC Catering conference has now been going for 5 years. It was developed to bring Outdoor Centre Catering and Housekeeping staff get together.
Aims
1. To further develop the outdoor education centre network in our region
2. Professional development and training
3. Share and develop proved best practice
We had 5 of our staff attend and 4 other Centre's take part,
• Low Mill, Askrigg
• Patterdale Hall Outdoor activity Centre- Glen ridding, Cumbria
• Bewerly Park Centre- Patley Bridge, North Yorkshire.
• Anderton Centre, Chorley, Lancashire.
The day started off with introductions from Judith Worrall and Mark Faulkner from the Carlton Lodge team and everyone introduced themselves and their job roles. We then headed off to start the first seminar of the day; bush craft. This involved mixing and baking bread on the fire; we ate numerous dried bugs as part of the session and finished it with toasting marshmallows over the fire. We received a lot of positive comments about it.
Panda and Sally from our Youth team gave a very good informative talk on different subjects:
Panda-Living life as a vegan
Sally - Eating difficulties in Children and young people with disabilities.
This session was received really well with one person commenting it was the best session they had been to out of all the conferences.
The gluten and dairy free Victoria cake competition was won by Bewerly Park; they took home a tin of chocolates provided by Turner Price.
The afternoon session was a short informal talk on Food allergies and food and religion led by myself as Carlton, Lodge's Facilities manager and this was then followed by 3 workshops run in a "speed dating theme" with everyone being mixed up so they were not sitting with their own work colleagues.
We had a review of the day and it was decided that next Year's will be held at Anderton. All in all it was a very positive day with lots of good idea's being shared.
Judith Worrall 
(Facilities Manager)