Image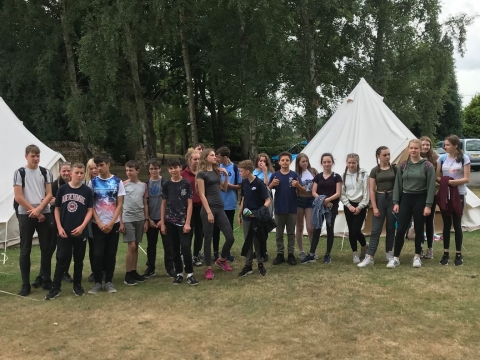 The 16th – 20th July has been the busiest week Carlton Lodge has ever had.
We welcomed Millthorpe School's year 8's from York.
They brought 164 Students and teachers to experience and enjoy what the outdoors has to offer. The activities ranged from Dry Stone walling to Gorge walking and everyone of the students had an amazing time. As you can imagine a group of 164 for a site that only has enough beds for 96 is quite a challenge. How did we do it you ask? Well a lot of hard work, some amazing staff and fantastic support. Especially from Hotel Bell Tent, who kindly donated three of their bell tents. This gave 24 young people a fantastic place to sleep. The tents even stood up to the biggest thunder storm and torrential downpour, which lasted for about four hours. So once again a massive thank you to Hotel Bell Tent for donating three tents, they have made a massive difference to the young people who have stayed in them this year.
The intructing team, supported by our Youth Development team swelled from our usual 8 to over 25 instructors, some new faces and some we haven't seen for a while. All were amazing and ensured that not only did the young people stay safe, which is always the priority, but that they had an experience never to be forgotten.
Last but not least is the facilities team that worked all day, every day, to make sure the buildings were clean and that everyone got fed. The size of the trays of pies, mac and cheese and the number of sandwiches made was phenomenal. We look forward to doing it all again next year when Millthorpe return.