Image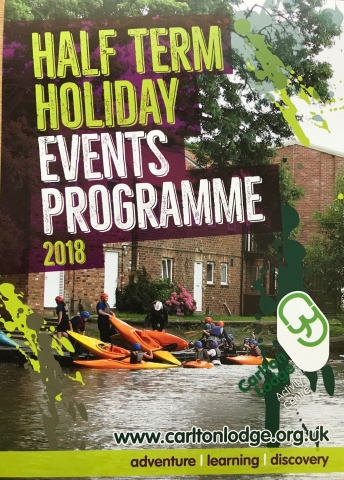 Those of you who are regulars to Carlton Lodge - School Holiday Activities will already have received feedback from you kids about the great times they have had with us.
We have listened to the comments asking for something that gave children a mix of both our most popular days – High & Dry and Wet & Wild - and for this Half Term we have an exciting new event called the Ultimate Adventure. This incorporates the thrills [and some might say the best bits] of both those days into one.  It is a little bit more expensive than our usual days, at £40 per child, but this is because the activities require a higher ratio of staff to children. And it's already proving to be our most popular day for this coming school holiday.
May/June Half Term we will be running the other relatively new event, The Great Escape, along with both Wet & Wild and High & Dry days. These are priced at £30.
For more info or to book a place, please call me on 01845 522145 or drop my an email gillian@nyy.org.uk
We hope your kids are able to join us for at least one day during the holiday. We look forward to seeing you. 
Gillian