Image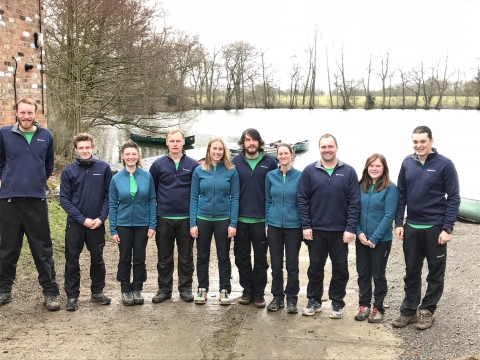 Introducing the seasonal instructing team for 2018.
George, our Chief Instructor, and Bex, our Senior Instructor, have, over the past few months advertised, interviewed and trained our seasonal instructing team for 2018.
We are very pleased to announce that; Sam, Felicity, Jake and Lee will be joining us this year. We are also welcoming back Caitlin, Becca, Matt and Connor for a second year.
The team have been put through their paces with specialized training in caving, kayaking and climbing from our Technical Advisors. This alongside the usual training on our onsite activities mean the team is ready and raring to go. In addition to this training I would also like to mention that Matt and Connor have just passed their Single Pitch Assessment (SPA) which is a specialized climbing assessment – so well done you two.
A new addition this year in the new website is the staff profile page so have a look at what their favourite quote is or something interesting they have done and when you visit you can ask them about it.